WELCOME TO TGS FORKLIFT TRAINING
TGS offers Forklift Training services for all types of materials handling, workplace transport and mobile plant equipment, Counterbalance or Reach Truck forklift training in Kent. Our extensive experience and accreditation gives our customers the assurance that the service they receive from us is always of the highest standard and ensures compliance with the latest 'best practice' and legal requirements for forklift truck training in Kent and the UK.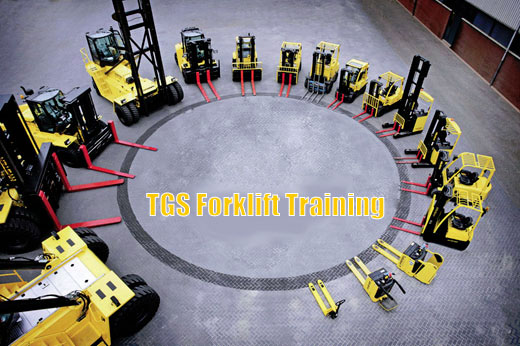 Our Kent Forklift Training customers range from small companies, who have basic requirements for training a few operators, to large companies who have a need for larger scale, volume training which meets their logistical and time-pressure requirements.
We also offer forklift training in Kent for private individuals on a self-sponsored basis at our Kent Forklift Training centre.
Our forklift truck operator training courses and our Instructor (Train the Trainer) courses, are independently accredited by ITSSAR, one of the Health and Safety Executive's officially recognised accrediting bodies. (Independent Training Standards Scheme and Register)
Refresher reminders are sent to our customers every year for all delegates who are due for a refresher assessment.
Need a Counterbalance, Reach Forklift, Bendi or Flexi Forklift Training Licence?
Our ITSSAR forklift training licence is ideal for self sponsored private individuals, people funded through a charity or Job Centre as well as for companies upskilling their workforce, with a choice of forklift training on offer in Kent.
Accreditations our Forklift Training Instructor provide
Our ITSSAR forklift training instructor is very experienced, with over 15 years of Forklift Training in Kent and fully accredited by the relevant governing bodies. Our administration and support staff appreciate that you'll be looking for a simple process for bo oking courses. Were here to make sure that you get the training you need from a business that does the things is says it will.